If you're a football fan, you're probably excited about the upcoming Super Bowl 2016. The final will take place on February 7th, 6:00 ET  and will be broadcasted on CBS in the United States and ESPN in Latin America.
Whether you are a resident of Playa del Carmen, or if you are visiting; You might wonder: where is the best place to enjoy the game? Do not worry, we have a list with the best places to watch the 50th Super Bowl in Playa del Carmen.
Here we go!
WAH WAH
Calle 2 Norte and the beach
(984) 143 6009
www.wahwahbeach.com
Wah Wah is the only bar at the beach, and a place to enjoy cool breezes, cold drinks and delicious food. Do not forget to enjoy their traditional BBQ dishes, such as ribs, chicken and sausage; as well as their delicious tacos.
This bar also has 4 flat screen TVs and the largest screen in Playa del Carmen; ideal to see every detail and every pass. Keep in mind that his is a very popular for locals and expats, it is important to book your table or arrive in advance to get a good table.
McCarthy's Irish Pub
5th Avenue between Calles 12 and 14
(984) 8033836
This is a popular place among locals and tourists alike, and they will be offering a special on wings and domestic beer for the Super Bowl. Enjoy the game in one of their numerous flat screens and make sure reserve a table or be there really early to get a good table.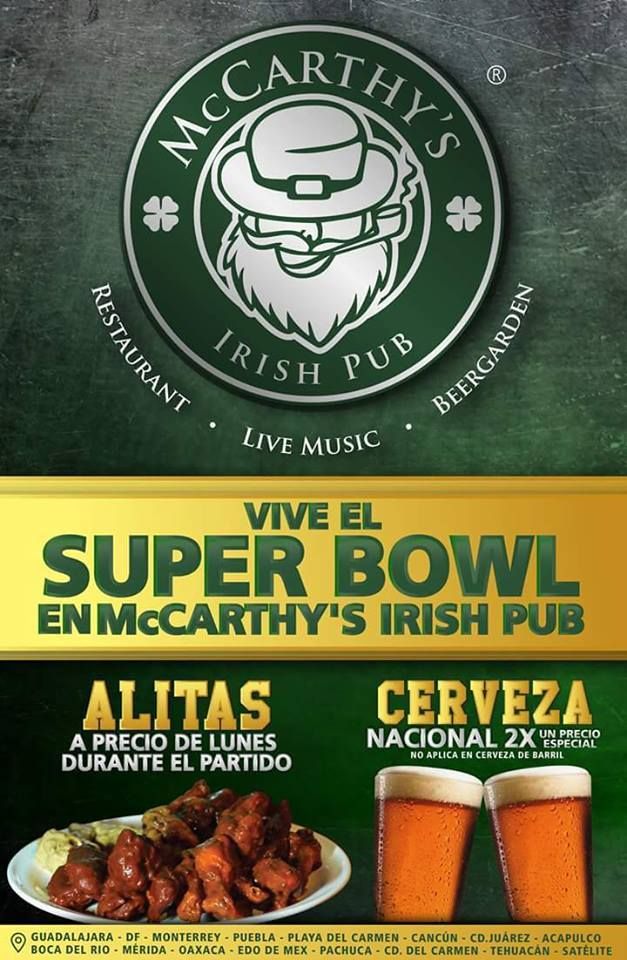 LEGENDS SPORTS BAR
16th Street, between 10th and 15th Avenue.
(984) 8030662
www.legendsplaya.com
If you are looking for a place equipped with the best technology and total comfort, Legends is ideal with its  8 HD giant screens and a projector to enjoy every second of the 2016 Super Bowl. All the areas have air conditioning, as well as the best food and drink in the Riviera Maya.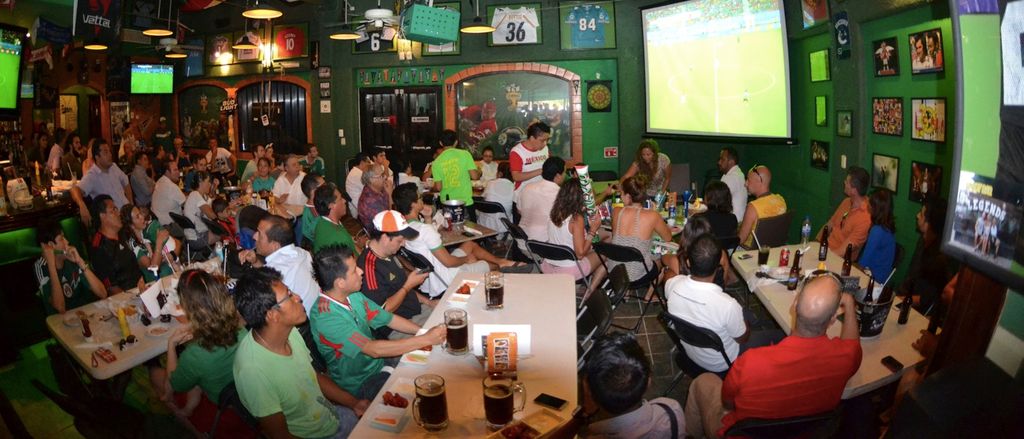 END ZONE or EZ SPORTS BAR
5th Avenue between Calle 12 and 14.
(984) 803 1872
This is one of the most popular sports bars in Playa del Carmen, with people enjoying NFL, NHL, NBA, MLB, soccer, rugby, baseball, Nascar, F1 and boxing. EZ Sports Bar features large screens throughout the bar, and a projector in the back, to enjoy every angle of the game.
EZ Bar serves a variety of domestic and imported beers as well as cocktails and soft drinks, and  have restaurant service with tasty appetizers and dishes to satisfy everyone's palate.
TEQUILA BARREL
5th Avenue between 10th and 12th streets
(984) 8033836
www.tequilabarrel.com
Tequila Barrel is a favorite of tourists, as it is always full of visitors and has a lot of screens to enjoy your favorite sport. This bar has spaces both outside and inside, with air conditioning to keep you cool.
So here you have it, the best places to enjoy the 50th Super Bowl in Playa del Carmen. It is important to make a reservation if you are planning to go as a group, or to visit the most popular places, as many of these places fill up quickly during sporting events.
Mexico Relax, aims to offer the best information about life in the Riviera Maya. If you like this information, follow our blog or like our Facebook page, to keep up with news about life in the Riviera.