If you are in the Riviera Maya, you will be surprised to know that it is much more than a beach destination. We cannot deny that the beautiful turquoise beaches, white sands and gentle waves are a great attraction; but this beautiful area offers much more to its visitors.
The Riviera Maya offers an exciting nightlife, a variety of exciting shopping centers and natural parks. The area also has many impressive archaeological sites, located just a few hours from anywhere in the Riviera Maya, roads in good condition and above all; safe.
If you are looking to combine the mysticism of the archaeological sites with fun, we are sure you are in the right place. We have prepared a list of 3 day trips with archaeological site attractions, an excellent plan if you are visiting the Riviera Maya.
Day Trip to Tulum
Tulum is the ideal archaeological site day-tour as it is located within a short distance from the main tourist cities. This archaeological site also has easy access and combines history, art and a beautiful beach. It is located only 70 miles south from Cancun and about the same distance from Chichen Itza, which makes it a perfect destination for a day trip alone or combined with another destination.
Visiting Tulum only takes a few hours, allowing you to do other activities the rest of the day: relaxing on the beach, enjoy delicious food, have a cold margarita, etc. Also, the beach at ​​Tulum has waves and stronger breezes, which makes it ideal for body or windsurfing.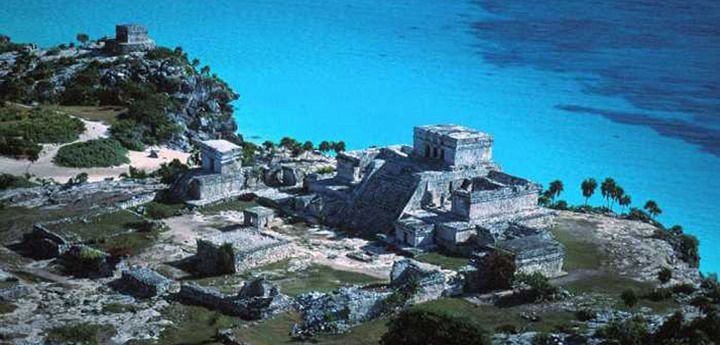 Day Trip to Coba
This archaeological site is ideal for those looking for less crowded destinations, and those who love adventure and nature. Coba is located 21 miles from Tulum, and has wonderful structures and one of the tallest pyramids in the area.
If you're not a fan of walking, Coba offers bike rentals or you can use the service of "Limousines";  tricycles adapted to transport visitors from one place to another: ideal for seniors and children.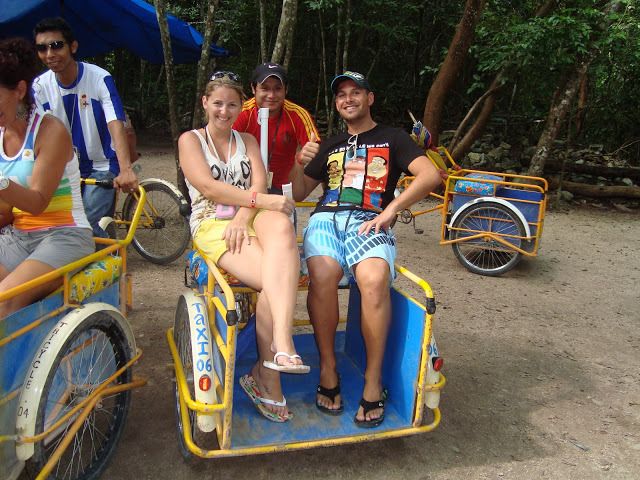 Day Trip to Chichen Itza
Chichen Itza is one of the Modern Wonders of the World, and attracts more than a million visitors each year. It is the best destination to appreciate the magnificence of the Mayan Culture: impressive buildings, the ceremonial cenote and the main pyramid.
Each year during the Spring and Fall Solstice, this impressive building offers unrivaled performances: Kukulcan descending  on the side of the pyramid. Besides the visit to the area of ​​Chichen Itza, the site also offers a spectacular night light show, for free.
So now you know, if one day you get bored spending the afternoon lying on the beach or sipping cocktails by the pool; a trip to one of theses archaeological sites is an ideal way to spend the day in the Riviera Maya. Whether you venture into your car,  a taxi or through a tour operator… we are sure it will be an unforgettable experience.
Mexico Relax is the best source of information on everything related to the Riviera Maya, if you think we missed an archaeological site please let us know,. If you like this article, you can follow our blog or give like our page on Facebook.