Calle Corazón, the new shopping mall in the heart of the Riviera Maya
The controversial Calle Corazón shopping mall is finally ready to open its doors to tourists and locals. This modern four-storey building replaces the previous area known by the same name, which offered its visitors an intimate corner in Playa del Carmen that was ideal for shopping, enjoying a good meal or just relax under its ancient tropical trees.
Despite protests from local environment organization and residents of the area this project has been completed and offers its visitors the an assortment of designer boutiques, restaurants, cafes and a modern hotel with 90 rooms.
The mall has 40 retail spaces spread over 4 levels and will accommodate popular stores like H&M, Hollister, Bath & Body Works as well as restaurants like Cantina No. 20, Sonora Prime, Neve Gelato, Nunnys, Starbucks, and many more.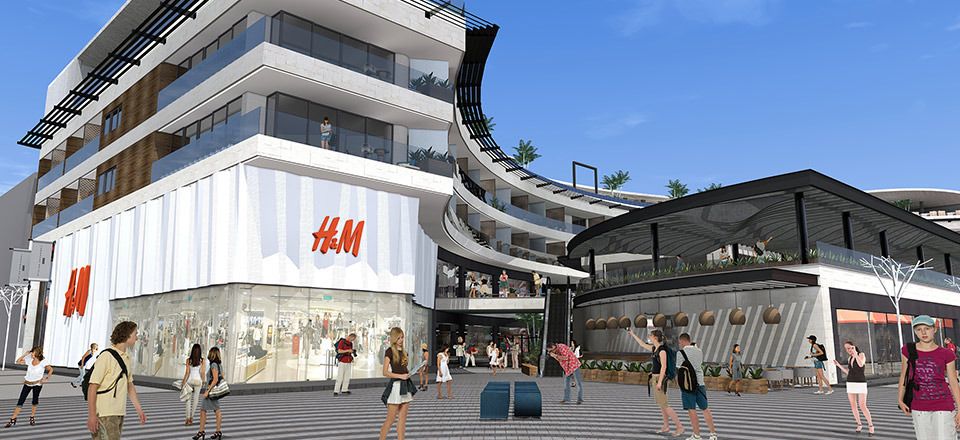 American Airlines offers direct flights from Dallas to Merida, get your ticket and take advantage of the special discounts
Tourists keep coming to the Yucatan Peninsula and American Airlines has decided to extend its offer of direct flights to the area, with direct flights to Merida in addition to the popular destination of Cancun. The tickets can be purchased starting from October, and the new DFW-MID route will be available five days a week and will start operations in March 2016.
Merida is the capital city of Yucatan state and it is ideal for those seeking tranquility, culture and easy access to some of the best attractions of the Mayan World and nearby Mexican Caribbean destinations.
This is a great moment to plan your next trip to or from Merida and this flight will provide a good alternative for those looking to explore the Yucatan. For more information visit American Airlines website.
Meet the application especially designed for foreigners living in Mexico
If you are a foreigner living in Mexico and your Spanish is not up to par we have good news! ​​Two Mexican entrepreneurs have designed an app that will allow you to pay your services, buy insurance and much more from your cell phone or tablet.
Forget the long lines or having to pay for services in banks or stores where they do not speak your language, the app will let you pay in a fast and safe manner, and without any additional fees. SimplePay is the name of this new application developed for iPhone and Android phones and allows you to perform three types of operations:
Pay Services:
This application allows payments to CFE, Telnor / Telmex, water and gas companies, etc. SimplePay is also planning to invite government dependency and HOA's to make payments using SImplePay
Purchase online services:
You can buy services such as insurance, services, title insurance, etc.
24/7 Bilingual Assistant:
Moreover, the best part is that SimplePay offers access to a bilingual assistant available to support you at any time and occasion.
Forget about long waits, commissions and employees who do not understand by using SimplePay, it will make everything a lot easier! For more information visit their website.
Mexico Relax keeps you informed of the latest news for those residing or visiting Mexico. If you like to receive the best news about living in Mexico, do not forget to follow our blog or join our Facebook page.