One of the most traditional holidays in North America is Thanksgiving, which is commemorated every year on the fourth Thursday of November in the case of the United States or the second Monday in October for Canadians.
Thanksgiving brings families together, and  commemorates the arrival of pilgrims to the American shores in the year 1620. These first immigrants arrived aboard the Mayflower at Plymouth coast of Massachusetts, where they were greeted by friendly natives who shared their food and knowledge about the region.
Thanksgiving marks the beginning of the December holidays, and it is an excellent opportunity to be thankful for the things, experiences and people around us. If you are in the Riviera Maya and looking for options to enjoy a delicious dinner, read and meet some options available to you.
Celebrating Thanksgiving in the Riviera Maya: Playa del Carmen
Mom's Bar & Grill
Avenida Calle 4 X 30,
Carmen beach
+52 984 873 0315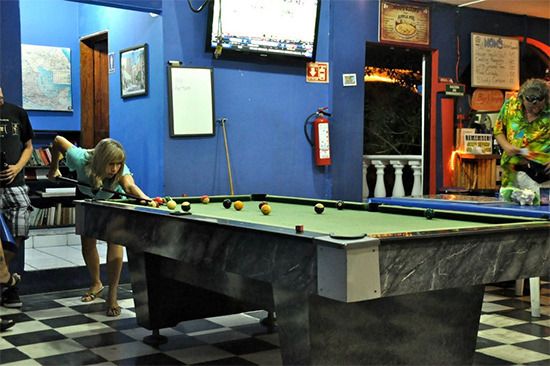 A classic for those who enjoy a good meal with a homey taste, Mom's Bar & Grill offers visitors an ever changing weekly menu that varies with the seasons; using only the best and freshest ingredients. This small restaurant is a favorite for locals and visitors, and offers an ideal place to enjoy a good meal, a cold drink and the Caribbean breeze.
Mom's bar & Grill offers a traditional menu and spaces fill up quickly, so it's a good idea to book early. The thanksgiving day buffet will be the day November 26, 2015 from 7:00 PM, and will include dishes like turkey, smoked ham, all the traditional accompaniments and dessert for only 200 pesos per person.
Celebrating Thanksgiving in the Riviera Maya: Akumal
La Lunita
Hacienda de la Tortuga 2 and 3 North Akumal,
Akumal, Quintana Roo
+52 984-875-9070
If you want a special dinner overlooking the Caribbean Sea, you can not miss this small restaurant. La Lunita is a favorite among locals and visitors, and has been awarded a Certificate of Excellence by TripAdvisor: so we are sure you will enjoy an excellent dinner.
La Lunita offers outdoor spaces in front of the beach, or inside in case you prefer an air conditioned area. Its menu is characterized by the creativity of the chef, whom use a mixture of styles and flavors that will surprise you.
In his dinner Thanksgiving Day you can find:
Ricotta and mushroom terrine
Pumpkin with cream and lobster Xtabentún
Baked turkey to GDP, Maya style: wrapped in spices, wrapped in banana leaves and buried fire to retain all its juice and flavor.
As an accompaniment you can enjoy vegetables, cranberry sauce and green vegetables in sauce with bacon.
The menu also includes post as a delicious chocolate mousse with blueberries and vanilla sauce.
Celebrating Thanksgiving in the Riviera Maya: Tulum
Hartwood
Carretera Tulum Boca Paila Km. 7.6
Tulum, Quintana Roo
RESERVATIONS@HARTWOODTULUM.COM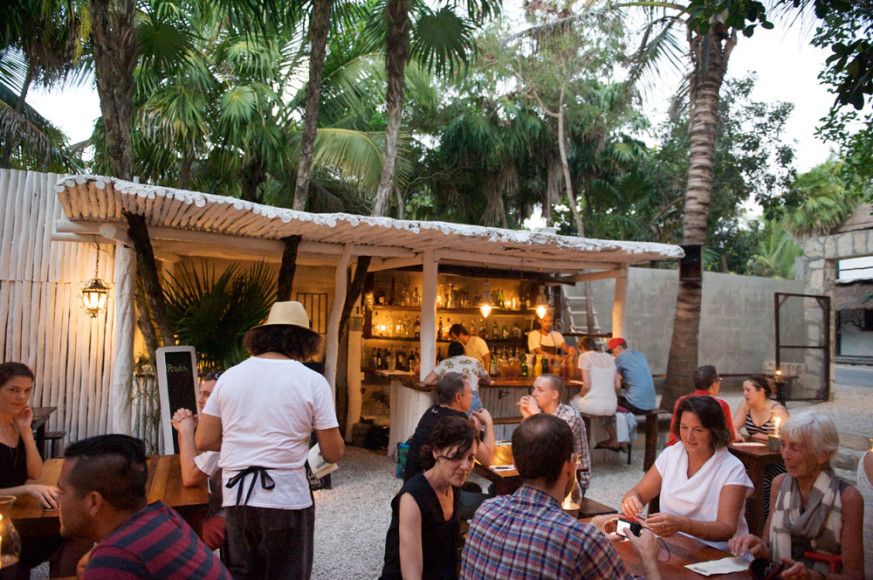 If you want to be in the place that diners and critics rave about, your dinner should be in Hartwood. The lines to get to this restaurant are impressive, but do not be discouraged: form a group of more than 8 to make a reservation or visit the place for an early dinner.
If the crowds are not your thing, you can visit the classic Zamas hotel restaurant, with its colorful tables and colorful chairs and spectacular views of the Caribbean Sea. Zamas is a place that never lets you down.
The Riviera Maya offers many dining options as there are tastes and budgets, please share if you have suggestions of places to spend this Thanksgiving Day. Mexico Relax in Mexico always seeks the best options to offer our visitors, if you like our information, be sure to follow our blog!