This week, Cozumel celebrates one of the most anticipated events of the year: Cozumel Scuba Fest 2015. This event brings together the best Scuba specialists, trainers and fans: in order to share experiences, learn about new products and techniques and practice scuba diving.
Every year, thousands of people visit Cozumel with a specific goal: to practice scuba & snorkeling in its beautiful coral reefs. This destination offers a variety of experiences, low costs and access to places of extraordinary beauty; which makes it one of the best Scuba destinations worldwide, according to Scuba Diving magazine.
Activities will began on December 8, 2015 and end on December 13th. There are so many exciting conferences and workshops, it seems like a feast for both scuba fanatics and the general public.
Cozumel Scuba Fest 2015: Routes
Scuba tours are being offered as part of the events of Cozumel Scuba Fest 2015, in some of the most spectacular diving routes around Cozumel. Here is a preview:
Jean-Michel Cousteau Route:
Founded in 2013 in honor of the family of this famous explorer, it includes nine dives among the most beautiful reefs of Cozumel. The route extends over nine days, with nine dives and a night dive.
You can not miss this magical experience, but If you are short of time, you need to know that selected dive shops are offering this tour year-round. The cost is $429 USD, and includes equipment, certification and official logbook.
Advanced divers route
This route is designed for those with scuba experience and want to experience more challenging routes, and it takes place in the northern part of the island; including visits to the reefs, caves and contact with stunning sea creatures.
The Advanced divers tour extends for 4 days, and includes  8 dives and the visit to a sinkhole.  It is necessary to have the OWD certification to participate.The cost for this tour is $560 USD plus tax and is available year-round.
Yucatan Peninsula Route
This experience is designed for those experienced divers,  looking for adventure. The expedition takes the diver to visit cenotes, underground rivers and caves, while understanding the deep connection they have to the Mayan past.
This route was designed by Dr. Guillermo de Anda, A Mexican archaeologist and cave diver recognized by the National Geographic Society. This tour costs 1010 USD and includes: night stays in Valladolid, Merida, Tulum and Cozumel; as well as equipment, certified guides, snacks and drinks.
Cozumel Scuba Fest 2015: Distinguished Visitors
This year the Cozumel Scuba Fest welcomes some visitors who share their passion for diving. This team has a multidisciplinary profile that enriches the experience of those who visit this event, some of them are: Guillermo de Anda, Sergio Zambrano, Sylvia Earle and Jean-Michel Cousteau.
These specialists will be giving conferences during the length of the Cozumel Scuba Fest, and it is a great opportunity to hear these world leaders, even if you are not a Scuba fan.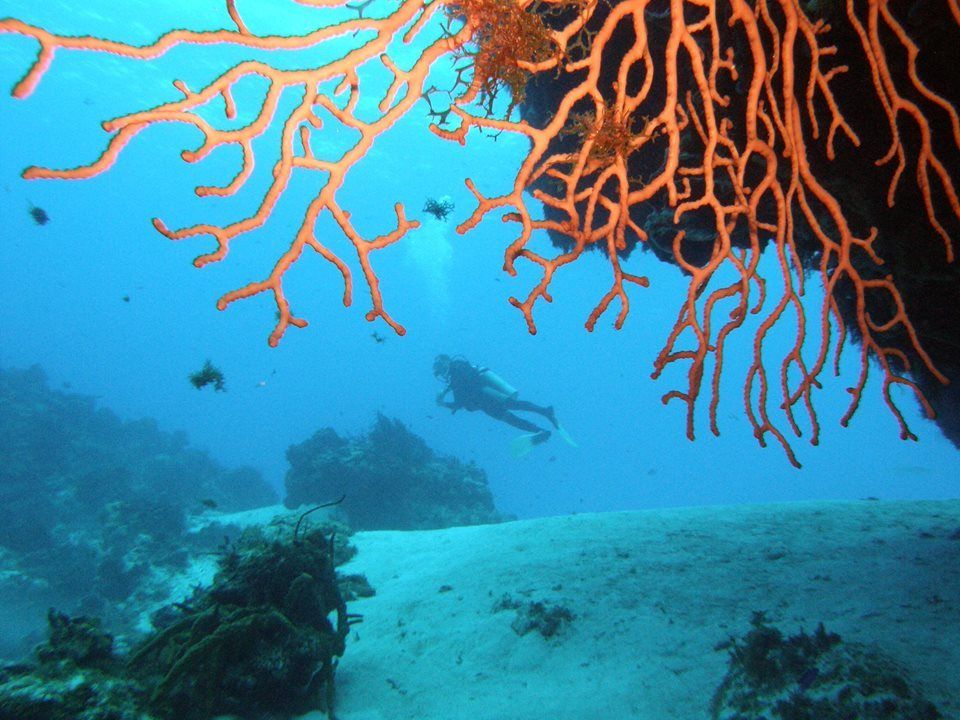 Cozumel Scuba Fest 2015: Exhibition of items Specialty
In addition to the exciting routes, interesting lectures and workshops and meeting with people who love diving, Cozumel Scuba Fest 2015 will have an exhibition of specialized articles, accessories and providers for scuba services.
Discover the latest technology such as diving equipment, underwater photography equipment, materials dive shops, etc. You will find representatives of specialized diving brands, organizations, institutions of environmental protection, specialized hotels and tourist destinations.
Mexico Relax is the best source of information on everything related to the Riviera Maya. If there is an event you would like to publicize please contact us and we will gladly include it in our blog.
If you like this information we invite you to follow our blog or like our Facebook page. We'd love to know if you are planning to go to the Cozumel Scuba Fest 2015, let us know about your experience!