Playa del Carmen is one of the hottest destinations in Mexico today. And rightly so! It caters to all types of preferences and needs, to every type of expat, traveler, or even local adventurer. Where to start with this paradise, really? Lined with the most beautiful beaches, crystal clear waters, an array of marine life, and hundreds of archeological sites, there is something here for everyone.
Although not every person visits every attraction, there is one place that every tourist has stepped foot on: Fifth Avenue. This 20-block long pedestrian street is only two blocks inland from the beach and it offers hundreds of different things to do. You can't say you've been to Playa del Carmen if you didn't visit this lively attraction.
La Quinta, as it is known locally, runs for 3 miles approximately, and here are some of the things you can find on this gorgeous street filled with life, shopping, eating, and more.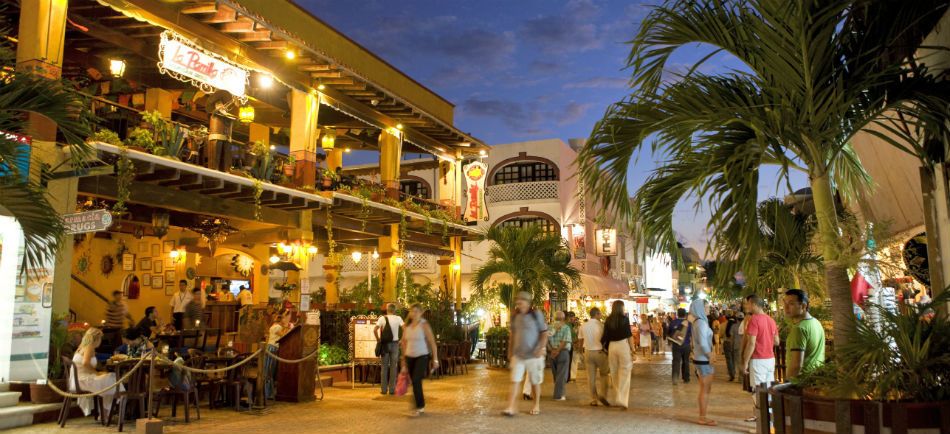 Restaurants 
Whether you are looking for a small café, a franchise, gourmet dining, or small restaurants, you will find one on La Quinta. This pedestrian street crosses through different neighborhoods, including Little Italy. You will find restaurants catering to all types of tastes: Italian, fusion, gourmet Mexican, street-Mexican, waffles, coffee shops, French, and much more. We recommend saving some of your budget to try one of the amazingly delicious (but slightly expensive) gourmet, fine dining restaurants. Maybe try a seafood place…after all, you are in a fishing town!
Bars and Clubs 
Playa del Carmen is a lot of things: a beach town, a gastronomy wander, a cultural and historical town, and more. But if there is something it stands out for is its party environment. La Quinta is lined with bar upon bar, and the occasional club (although you will find most of those on 12th Street, not far from 5th Avenue). There are rock bars, live music bars, beer bars, expat bars, and many, many more. Whether you just want a quick drink, or you want to hang out with friends all night listening to music, you will most definitely find a bar to suit your style on this cobblestone street.
Shopping
There are all types of shopping going on here. From big brands, to uniquely Mexican brands, Fifth Avenue is the shopping mecca of the Riviera Maya. Small boutique stores are a norm on La Quinta. You will find mirrors, ceramic, typical Mexican embroidery, blankets, alcohol, souvenirs, leather, swimming suits, jewelry, amongst others. There are also a couple of malls with more commercial stores such as Zara, Bershka, Nike, Victoria's Secret, and other fashionable and common stores that you could find anywhere else around the world.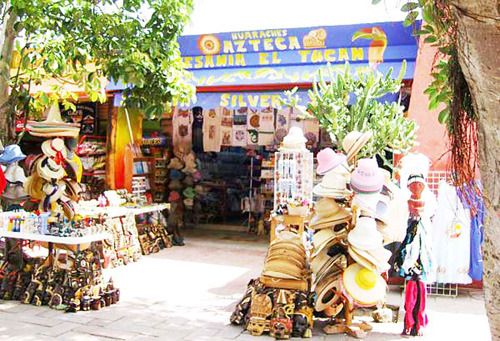 Desserts
Mexicans love their desserts – be it ice cream, cookies, or cakes. Every corner has an ice cream parlor (the heat in Playa can only be beaten one way), selling all types of flavors, textures, and more. There are also quite a few coffee and tea shops offering croissants, cakes, pies and cookies from all over the world: Italian, French, and Mexican. If you are craving something sweet, walking a block or two down this street should be enough for you to find options upon options to choose from.
Real Estate 
The hottest Playa del Carmen real estate spot is Fifth Avenue – everything is literally at your feet. The beach is a block away. Bars, and clubs are right around the corner; you have stores, restaurants, and everything one might need. Supermarkets are just a couple of blocks away. You have nearby gyms, doctors, and specialty shops only a few minutes away. Renting out your Playa del Carmen real estate property on Fifth Avenue is profitable and easy because tourists want to be in the action all the time.
Other
La Quinta is lined with many more things: hotels, hostels, tattoo shops, jewelry shops, spas, Mexican street art, big duty free department stores, street performers, dogs for adoption, beauty products, big American franchises, convenience stores, and even a church! You really need to stroll down La Quinta to see how much they offer.
Things to Remember 
Fifth Avenue is targeted towards tourists, and as in most places, prices go slightly up when dealing with foreigners. So, although you will find souvenir shops, restaurants, bars, boutiques, and more, on this lovely street, chances are, you can find the same thing at a much lower price a few streets away from it. If you are willing to compromise the price, then go right ahead…but if you want to just stroll down the famous pedestrian street and save your money for off-radar places, you are sure to save a couple of bucks.
US dollars are an unofficial currency in all of the Riviera Maya, but don't forget that you are in Mexico. If you want a good price, your best bet is to exchange your dollars in a "Casa de Cambio" (exchange house) or at a bank. If you pay in US dollars anywhere on Fifth Avenue, you will probably end up with an unfair exchange rate and your change will always be given back in Mexican pesos. Always remember that those paying in pesos end up paying a slightly lower price than those with dollars.
La Quinta can get quite full, especially during the night when people are done with the beach and looking for a nice restaurant to eat at, or just a place to walk and window shop. During high season, it can be quite frustrating to walk around this 3-mile long pedestrian street as everyone is there. Although it's hot during the day, if you don't want to encounter many people, that's the best time to go.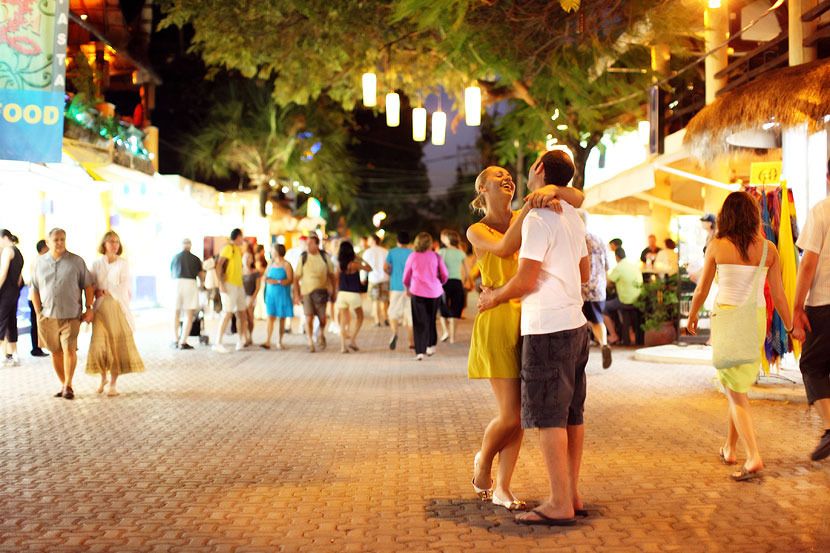 Fifth Avenue is much more than a "tourist trap", as many people refer to it. Even though prices are higher, La Quinta is an attraction you cannot overlook, even if it's just to stroll down the street during the night. Don't miss out on one of Playa's most popular places, check out 5th Avenue.
Mexico Relax is your go-to website for everything Riviera Maya. If you are looking to relocate or retire to the Mexican Caribbean, check out our hundreds of real estate options. We have condos, houses, cabins, and much more!
Mexico Relax: your local expert to everything Riviera Maya!