Finally you have settled in your new home, and joined the growing group of North Americans living in Mexico. You must know you are not alone, with shrinking pensions and expensive costs of living in America, more and more people are looking to retire in this beautiful country.
Mexico is home for over a million foreigners, and this number is growing fast! According to immigration authorities, every year 85,000 people get their permanent residence; and by the year 2020 there is going to be about three million foreigners living in Mexico permanently.
Medical Insurance in Mexico: FAQ's
Even with the growing number of retirees moving to Mexico, there is a lack of medical services specialized to cover this population. Most of them pay for their medical expenses out-of-pocket for their medical services, while 67.7% return home for treatment.
How many times a year can I expect to go back to my home country for medical care?
The Mexican government official statistics show that American citizens residing in Mexico tend to go back to the US in order to get medical care.
37.3% Returns once a year.
21.2% Do so twice a year.
21.4% Travel five or more times each year.
Why do I have to go back to the US for medical care?
One of the main problems US retirees face is the impossibility of getting a reimbursement from Medicaid and Medicare for medical expenses incurred in Mexico. And for procedures and treatments to be covered it is necessary to attend a doctor or hospital back in the US.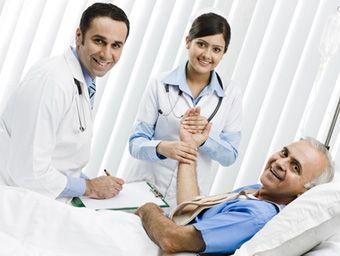 What kind health insurance can I have if I reside in Mexico?
This really depends on how much you want to spend, and if you are willing to be treated outside the US. Here is some statistics of foreign people currently living in Mexico.
15.4% Have health insurance coverage in Mexico.
6.7% Has acquired a Mexican private health insurance plan.
13.8% Does not have any insurance for their health care.
5.3% Are affiliated to IMSS.
0.5% Use Seguro Popular.
How will I pay for my medical expenses in Mexico?
Again this depends on many factors, most people pay out-of-pocket for regular check-ups, visits to the doctor, and for dental care. After all a general doctor visit in the Riviera Maya can range from 35 pesos (2 USD) at farmacia similares to 500 pesos (about 30 USD) with a specialist.
Here are some numbers:
66.1% Pay their medical expenses in Mexico with its own resources.
18% Are reimbursed by their insurance company.
1.6% The insurance company pays directly to the service provider in Mexico.
9% Have never visited a doctor in Mexico.
Can I enroll in governmental programs such as IMSS and Seguro Popular?
These government-run medical services are good, as most of the doctors that work in these public hospitals also run a private practice. One thing to keep in mind is that it might take time to get in to see the doctor, there are often long lines to get lab tests and so on; also you might need some Spanish to talk to the staff in the hospital.
As long as you are a permanent resident and have your migratory form, these might be options for you, there is a fee according to your age and gender but it is very affordable.
Can I have private insurance in Mexico?
Yes, these policies are called Seguro de Gastos Medicos Mayores (Major medical expenses insurance) and they cover accidents, serious illnesses and surgeries. To get one of these policies you need to be a permanent resident of Mexico.
These policies are not as affordable as IMSS and Seguro Popular, but still cheaper than a policy back in the US; this type of insurance will allow you to be treated in private hospitals. There is an age limit to enroll (in general 64 years old), but once enrolled you can keep your policy until you reach 100 years!
What about international health insurance for people living in Mexico?
Allianz and BUPA are specialized in covering medical expenses for foreigners. Their prices and conditions are quite similar, and the insurance policy in BUPA will let you go and have your procedures in any other country, with the exception of the USA.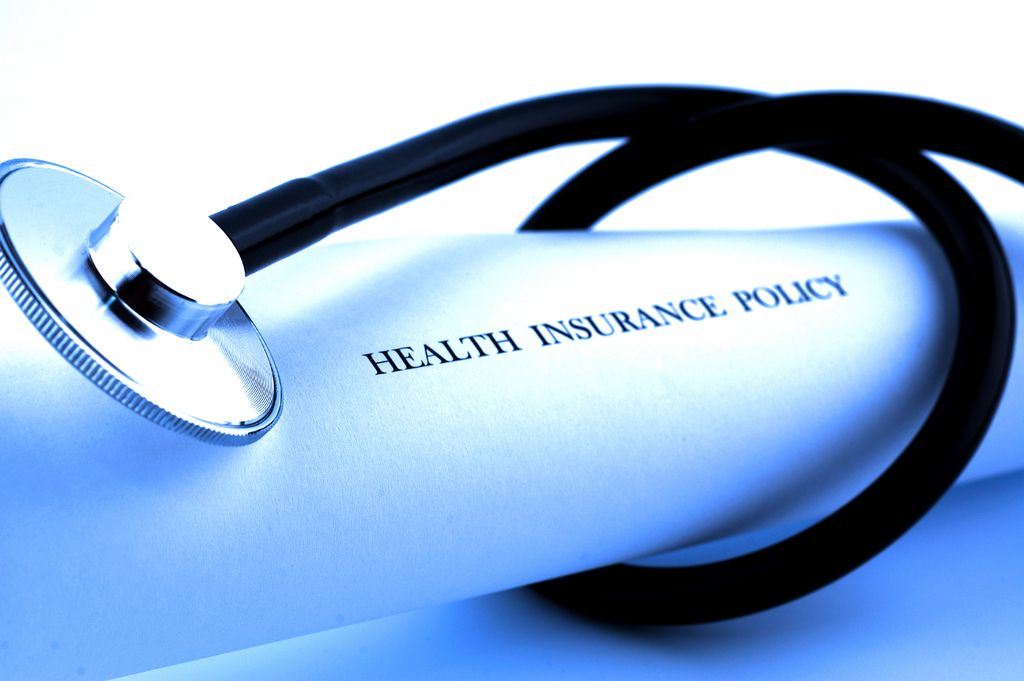 How much would it cost to have private health insurance in Mexico?
We contacted several Mexican and international Insurance companies to quote an insurance policy for a couple of retirees, ages 62 and 58 and here are some of the results.
(Quoted on May, 2015)
Company
Specialized product for foreigners
Characteristics of the Insurance
Premium USD (Yearly per couple)
Type of policy
BUPA
YES
Spending Limit

USD $2,000,000

Copay 0%

Deductible

USD $3,500

$9,204.41

Bupa Global Select

(Medium range)

AXA
NO
Spending Limit

USD $130,916

Copay 10%

Deductible

USD $458.00

$3,947.50
ESMERALDA

(Medium range)

Allianz
YES
Spending Limit

USD $1,518,750

Copay 0%

Deductible

0%

$9,676.00
Classic

(Medium Range)
Remember prices can vary depending on many factors, this is based in medium range coverages; which means you might get medical attention in good but less flashy clinics and hospitals. Make sure to visit the company's web sites to have a look at their policies and the extras, to have the ideal insurance for you!
Getting a private insurance policy is always a good idea! Even if you have coverage back home or enough cash to pay for medical expenses, an accident or illness can easily affect your finances. Luckily, medical services are much more reasonable in Mexico, but as they say: better safe than sorry!