In recent years the image of Mexico as a safe tourist destination has been affected by the violent images of war between the government and criminal groups. This has generated anxiety among tourists who consider traveling to Mexico but fear being affected by these unfortunate events.
The image of a crime-ravaged country has led to a lower number of visitors, affecting thousands of families and communities living in areas of Mexico that are perfectly safe for tourists. It is important to understand that while crime has increased in certain areas, it is not a nationwide phenomenon.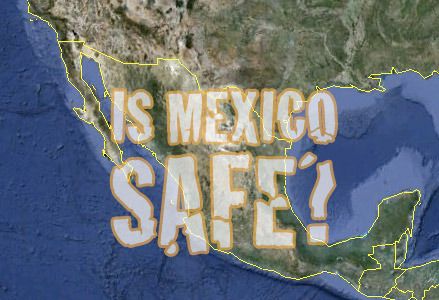 Is Mexico Safe to Travel?: Safe and Unsafe Areas of Mexico
In the past, the news outlets show a country in crisis; generating fear and distrust among the domestic and foreign tourists. However, for most tourists, traveling to Mexico is a magical and perfectly safe experience. However, there are some aspects to be taken into consideration before deciding to travel to Mexico:
Most tourist destinations are safe, it is important to review the travel advisories you're your home country.
There are many gaps in information, you can get to a place and realize that despite the news, it is a very peaceful destination. It is important to ask people in the area about criminal acts or areas that you should avoid.
There are areas of the country that are considered "hot spots" by the government and authorities. If possible avoid the states in red and yellow and only visit states in the green and blue.
Source: Índice de Paz México (Peace Index Mexico)
Is Mexico Safe to Travel?: Tips to Travel Safely
If you're traveling to Mexico it is important to basic safety considerations of caution, as you would anywhere else in the world. Here is a short list of tips for traveling safely anywhere.
Research as much as you can about your destination, visit expats' and travelers forums and find first-hand insight about the conditions of your destination.
Once settled, talk to the locals and find out about areas to visit and areas to avoid.
Avoid traveling during the night, buses are generally safe to travel at night.
Avoid looking like a tourist, displaying valuable items such as tablets, expensive watches or cameras. If it is not essential, best leave it at your hotel.
Only take enough cash for your daily needs and one of your ID's. It is safer to leave your passport, credit cards and other valuables in your hotel.
However, the perception of widespread violence in the entire country causes confusion and fear. There are large areas of the country living in peace, far away from the battles between criminal groups; ideal places to vacation and enjoy everything Mexico has to offer.
Mexico is a wonderful travel destination: its beauty, culture and friendly people will make you fall in love! Most popular tourist destinations are very safe to travel to as tourism is that areas livelihood and the government puts a lot of effort into making these areas safe. Just be sure to do your research and make an informed decision about your visit to this beautiful country.
Mexico Relax is the best source of information for people looking to visit or live in Mexico. Our site provides you with updated information on everything that happens in the hottest destinations in this beautiful country.
If you like this article and want to learn more about living in Mexico, please visit & subscribe to our blog: MEXICO RELAX