Visiting Tulum is a great experience, it's exciting to plan every detail for your trip, prepare your suitcase, find the best tours, etc. But it is also important make plans to keep healthy, to prevent the holidays to be ruined by preventable diseases. One of these ways is by being aware fo the various medical services available to you.
Tulum and the Riviera Maya are in tropical areas, so a little bit of planning will help you prevent common diseases in these areas. In recent years there has been a high incidence of diseases such as dengue and chikungunya, as well as other common tourist ailments.
To learn more about these diseases and how to prevent them follow some of our tips:
Gastrointestinal problems
The commonly called Montezuma's Revenge is the most common disease among tourists: diarrhea, vomiting and stomach upset are the most common symptoms. This disease is easily preventable by avoiding drinking contaminated water and ice, it is also recommended to avoid eating from street vendors.
Dengue, Chikungunya, Zika
While using organic repellents is the best option when you plan to go to the beach or a cenote in the region, repellents with DEET are the most effective to keep away mosquitoes and other insects.
It is important to read the label of your bug spray,  for maximum effectivity it is it to contain between 30-50% of DEET. It is also important to apply the product after sweating or swimming, and try to avoid being outside during the time of sunrise and sunset, when mosquitoes are most active.
Other common diseases
Some other diseases are typhoid fever and hepatitis A, it is important to have access to clean food and water to prevent these illnesses. On the other hand, there is prevalence of sexually transmitted diseases, it is important to know your sexual partner or use means of protection of physical barrier to keep good health.
If you need medical services in Tulum, there are some hospitals where you can meet any disease, from a cold, to an emergency or even cosmetic treatments. Some local health care providers are:
Hospital Tulum
Avenida Tulum Manzana 4 Lote 7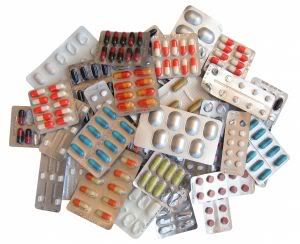 Tulum, Quintana Roo.
+52 984 871 2271
http://www.hospitaldetulum.com/
This hospital has been offering some services to the residents of this paradise, among which is walk-ins, emergencies and a number of medical specialties. Tulum Hospital also has specialty medical services as:
General Surgery
Gastroenterology
Gynecology and obstetrics
Pediatrics
Traumatology and orthopedics
Aesthetic Plastic Surgery
Internal Medicine
Ear, throat and ear care
Anesthesiology
Costamed Tulum
Av. Tulum between 1 North and 1 North Block 5 Lot 8 bis
Tulum, Quintana Roo
+52 984 803 7777
http://costamed.com.mx/
This hospital is about to open its doors and is part of a group of hospitals based in Cozumel, Playa del Carmen and Mahahual. Costamed Tulum provides emergency services, general medicine medical services such as laboratory studies, CAT scans and X-rays
Visiting the Riviera Maya is a unique experience, have fun and keep healthy with our advice. Keep this information handy in case you need medical care, both hospitals have specialized bilingual staff ready to assist you in any medical emergency.
Mexico Relax aims to provide the best information regarding living and loving the Riviera Maya, if you want to keep updated on everything that happens here; follow our blog or like us on Facebook. If you've used some other medical services in the area of ​​Tulum, please share your experience with us; we are always interested to know more about this beautiful region.