Throughout the world the weather has been insane. It's raining when it's supposed to be hot, and then the temperature climbs to 36C (97F) when it's supposed to be cool. It has become harder to estimate what type of clothing and other preparations one needs when vacationing. The Riviera Maya is known for its excellent year-round climate; however, it is widely known that the summer is rainy and hurricane season.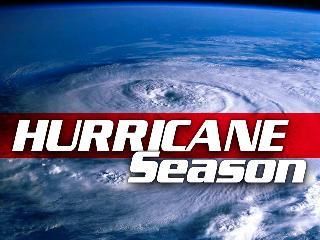 Hurricane season? No need to worry! Hurricanes hitting land are not a common thing at all in the Mexican Caribbean – but it is always better to be safe than sorry, which is why we've gathered the key elements that you need to know before traveling to the Riviera Maya during the hurricane season.
When is hurricane season?
Hurricane season is considered from June 1st through November 30th. That is a long time, and honestly, although it can be rainy and windy from time to time, hurricane is just a big scary word. Most hurricanes forming at sea usually occur in August, September and October, which is when we get most of our rain the Riviera Maya.
How high are the probabilities of getting hit by a hurricane?
They are very low. The Riviera Maya has received two major hits (category 5) through its lifetime, and they occurred seventeen years apart. The first one was in September of 1988 (Gilbert) and the second in October of 2005 (Wilma). Although throughout the years we've have received many "hurricane alerts", they tend to change course quickly avoiding the Riviera Maya. But don't forget that it's always better to be safe than sorry, which is why you should always be prepared for anything during the hurricane season.
Many times, a hurricane is headed towards the Riviera Maya but loses strength before landfall, turning into a Tropical Storm. You can expect rain and winds, perhaps waves, but nothing too major. In the case of Tropical Storms, it is recommended to stay away from the ocean front.
Will it be raining all summer?
It is hard to predict rain in the Riviera Maya. Raining season lasts months, but that does not mean that we get rain every hour or every day. Rain occurs spontaneously with either very hard showers for an hour or two, or very light showers that can last throughout the day. Of course, there are times when it will rain for three days straight without stopping, but it really is unpredictable. Don't be afraid to visit during the summer – you will have many things to enjoy, even if it's raining or pouring. Besides, you can always come back in the future.
How will I know if we are being approached by a hurricane?
Hurricanes are measured by size and strength and they are categorized as follows:
There are two pre-hurricane categories known as Tropical Depression and Tropical Storm. These are commonly described as heavy rainfalls, wind and floods, which can cause minor structural damages to boats and others. Once the intensity exceeds the tropical storm category, it is considered a hurricane. There are five hurricane categories. The first two are mild and can cause very minor damages on properties, vegetation, as well as create floods.
Anything from category 3 to 5 should be taken into great consideration as they can cause great damage on properties, such as blowing off roofs, turning cars over, flooding ground floors in buildings, amongst others. Immediate evacuation is recommended in any of these three categories, as winds can reach up to 150 miles per hour.
Always listen to the radiocast and the newspapers for news about possible storms and hurricanes during your visit, and make sure you ask in your hotel what the precautions are.
What should I do in case of a hurricane?
The main thing is to always be informed and always follow instructions from experts. If you are staying at a hotel, listen to the hotel staff. If you are renting a condo or own a property in the Riviera Maya, make sure you check out the Quintana Roo State's Civil Protection government program here, where you can find information about what to do in case of a hurricane, what to buy (food, batteries, water and important supplies) and how to block your doors and windows. You can also find refuge spots. Make sure you contact your Embassy or Consulate to let them know you are in Mexico so that they consider you in case of a major natural disaster.
Here is a quick recap of what to do before a hurricane:
Don't be frightened; be prepared.
Prepare a first aid kit.
Keep important documents safe (passports, for example).
Track the hurricane's trajectory.
Locate risky objects and locations – avoid them.
Prepare a safe room or location to stay in during the hurricane.
Cover windows with plastic bags, towels, or wooden boards.
Buy durable goods (water bottles, canned food).
If you are staying in a home on wheels, or anything similar, go somewhere else – these are dangerous places.
If you are staying in a beachfront location, consider it as a dangerous location and find a safe room if possible.
Here is what to do during the hurricane:
Keep calm and stay in your safe room.
In case of evacuation, follow authorities' instructions.
If a hurricane grabs you by surprise in a store or building where there is no safe room, stay inside and stay away from doors and windows.
Wherever you are, lock inner and outer doors.
Keep curtains closed.
Do not go outside at all; even if it seems like it is over – this is most likely the eye of the hurricane and it can be the most dangerous part.
Lay low.
Before the hurricane, it is highly recommended that you let family back home know that a hurricane is approaching and your approximate location. Communication might be difficult once the hurricane has passed as telephone and Internet lines tend to fall, that way people will know where to locate you. Once the hurricane is over, verify that there are no injured people near you, that there are no great material damages, and then find authorities to help you next.
Thankfully, experts have predicted a "quiet hurricane season" this year – so there is no need to worry! They are predicting up to eleven named storms, and up to six hurricanes (however, that does not mean hitting landfall, nor does it mean hitting the Riviera Maya – remember that these numbers include the whole Atlantic).
You can track storms and hurricanes through the NOAA website (National Oceanic and Atmospheric Administration) here.
The Riviera Maya is wonderful to enjoy during summer. The water temperature is perfect, the sun is almost always shining, and there are many amazing things to enjoy throughout. Don't let the term "hurricane season" scare you out of traveling – remember that this year will be a quiet season, and there is no need to be frightened. However, it is always better to be safe than sorry!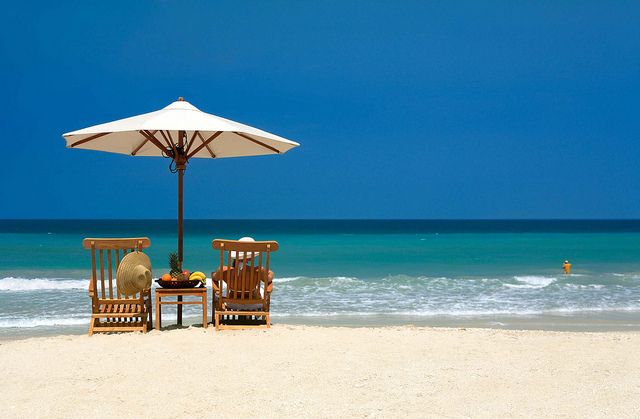 Mexico Relax is your one-stop-shop for everything Riviera Maya! If you are looking to relocate or retire to paradise, you can check out our many real estate options available.
Mexico Relax: your expert guide to everything Riviera Maya!