Enjoying fine dining in the Riviera Maya is something that most of our visitors have in their TO DO list while visiting, but it is easy to feel anxious because there are thousands of restaurants offering spectacular dinners. Stop worrying, you're in the right place to find some tips to find the perfect restaurant and have a great romantic time.
While most restaurants allow you dine al fresco, there are customers who prefer the convenience of being in a room with air conditioning; away from the mosquitoes, the heat and noise of the tourists. It is important to define what kind of dinner prefer in order to facilitate your search.
Relax Mexico is here to help you find the perfect restaurant for that romantic dinner, but should know that you are in the ideal place to enjoy a romantic evening: a slow stroll along 5th Avenue, the sea breeze, a delicious dinner and finally a walk on the beach will surely help rekindle the flame with your partner.
The best places to enjoy a romantic dinner in the Riviera Maya: Imprevist
1 Avenida Norte between 14th Street North and North 16 Bis
Playa del Carmen, Mexico
+52 (984) 168-7025 / 26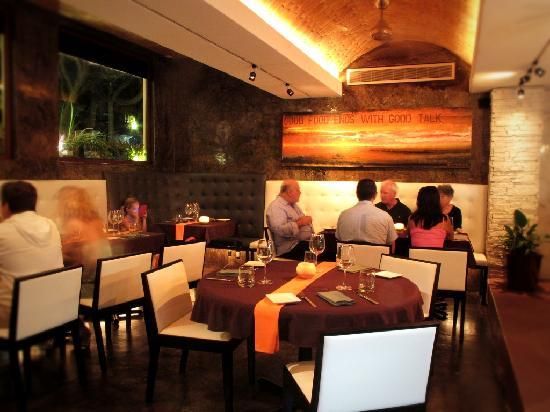 This small restaurant offers a varied menu with choices for any palate, although specializing in international cuisine with elements that will surprise you. The chef selects the finest and freshest ingredients to prepare meals daily, and we are sure it will be a wonderful experience.
You can not miss their delicious appetizers, salads and entrees, all accompanied by a delicious cocktail or wine of your choice. Note that this restaurant offers dining options in or outside, overlooking the street … but it's a small restaurant and it is important that you make your reservations early.
The best places to enjoy a romantic dinner in the Riviera Maya: CocotteCita
Calle 38 between the 1st and the 5th Avenue
Playa del Carmen, Mexico
+52 (984) 803 1191

If you want to live an unforgettable romantic experience, you must try this little restaurant serving international cuisine but with a strong French influence. If you're a fan of French cheese, this is the place for you; because you can enjoy a cheese imported exclusively for CocotteCita.
This restaurant has the option to dine inside or out, overlooking a beautiful garden and within walking distance of the beach. Their menu offers a variety of dishes with French inspiration, but made with the best local ingredients, you can not miss the traditional onion soup or homemade foie gras.
There are so many places to enjoy a nice dinner at the Riviera Maya, but here are some recommendations for you to have a wonderful experience:
After dinner, enjoy a romantic walk on the beach, 5th Avenue or even go to enjoy a show before returning to your hotel.
Have a picnic prepared for after dinner, La Europea in the Quinta Alegria Mall has a vast selection of wine to take and enjoy a romantic picnic on the beach.
If you're staying in a hotel, you could ask the concierge if they have a romantic package, so that when they return from dinner to find their room ready to continue the romance.
Try to avoid too heavy food or too much alcohol, you need to be lighter to enjoy the rest of the night.
We hope you enjoy your romantic dinner, and please let us know if there is another place that is ideal for a good romantic rendezvous with your partner. Mexico Relax always offers the best information about life in the Riviera Maya, contact us if you want more information or subscribe to our blog.